Experience
Engineering
Excellence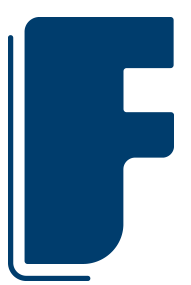 History
From tradition to innovation: since the company was founded in 1895, Fehrmann has changed from a classic foundry to an agile innovator in two sectors. Today, we design and manufacture worldwide innovations in the fields of ship's windows and pressure-tight special glazing, and high-performance aluminium alloys.
1895
In the year when the Kiel Canal was opened, the retired senior inspector of the Hamburg-America Line, Captain Nicolai Petersen Fehrmann (photo, left) and his son Eduard (right) set up the company OHG N. Fehrmann + Co. The company founders leased a site in Hamburg's free port, and began to supply the shipyards and repair shops with cast metal products.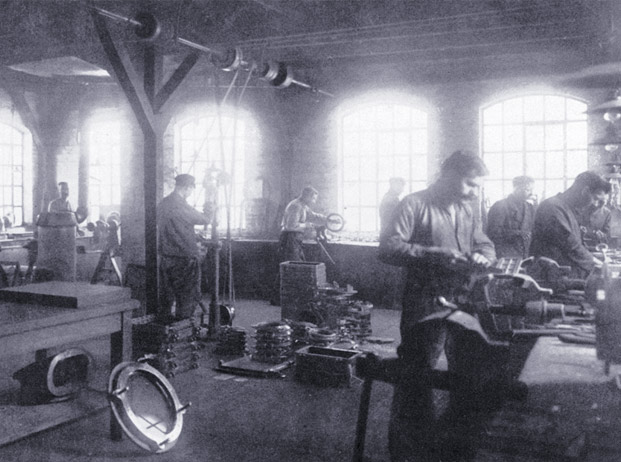 1902
Als die Werft Blohm + Voss selbst eine Schwermetallgießerei einrichtete, beschloss Eduard Fehrmann mit der Herstellung von Schiffsfenstern zu beginnen und richtete eine mechanische Werkstatt sowie eine Schlosserei ein. Seitdem gelten Schiffsfenster von Fehrmann als Markenprodukte höchster Qualität. Auf dem Foto sehen Sie die alte Schlosserei mit Trasmissionsantrieb für alle Maschinen.
1922
Completion of a three-floor office building. After  the inflation era was over, Kurt Fehrmann started to build up export sales, which represent a large part of our business to this day.
Manufacture of products such as cups and spoons, which were used after the end of the war to barter for potatoes from the Lüneburger Heide so that the company's staff had enough to eat. Construction of a machine hall which gave employment to up to 200 skilled workers.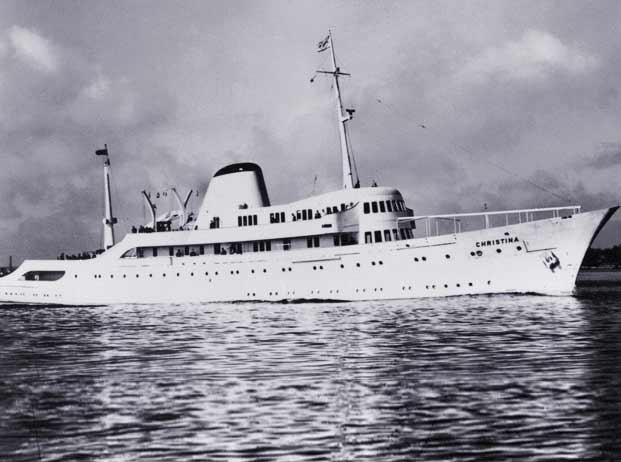 1953
For the first time ever a large-scale modern yacht, the MS Christina, was completely fitted with Fehrmann windows, among them vertical sliding windows resistant to water pressure. A pioneering achievement on the world market.
The purchase of the equipment of the Geyer company in Kiel enabled us to start manufacturing windows made of profiles. This made Fehrmann the biggest German producer of special ship's windows and gave it a substantial share of the European market in this sector. Worldwide export of ship's windows.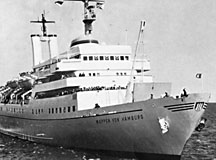 The company moved to new premises at Stenzelring in Wilhelmsburg. The next few years saw the development of the VdTÜV materials sheet 469 for ductile corrosion-resistant aluminium alloys.
Fehrmann became the first company worldwide to develop fire-resistant windows for use in shipbuilding. (Fire protection categories A0 to A60).
Introduction of an ERP system to improve the efficiency of internal processes. Use of modern CNC processing centres for machining cast parts.
Introduction of a quality management system after first certification ISO:9000. Implementation of the 3D construction software Solid Works. New development of electric sliding windows for superyachts.
Entwicklung eines Fenstersystems zum Einbau und Austausch ohne Heißarbeiten. Das Fenstersystem besteht aus Klemmleisten am Längsträger anstelle von verschweißten oder geschraubten Rahmen.
2006
Development of VdTUEV materials sheet 551 for ductile copper alloys in cooperation with TÜV Nord. Construction of electrically- / pneumatically-operated glass sliding doors for superyachts. First turnkey project: a fully-glazed yoga room including electric sliding doors and a sliding roof, that was developed, constructed and mounted on the roof of a yacht in record-breaking time.
Development of the world innovation Flushline glass sliding doors for ships. Several patents protect the new product, a weathertight glass sliding door which closes flush with the yacht's bulkhead. Successful type approval for a new electric sliding window for rough seas.
Appointment of Henning Fehrmann, Dipl-Ing., as Managing Director (fifth generation).
Implementierung des High-Tech Metall-Kompetenzzentrums für die Entwicklung von High-Tech Legierungen.
Entwicklung von leicht einbaubaren FFF-Schiffsfenstern gegen Stark- und Monsterwelle.
Entwicklung von zwei High-Tech Aluminium Legierungen F-AL70 und F-AL80.
The Helmholtz Institute confirms the excellent performance of F-AL70 and F-AL80.
Entwicklung einer korrosionsbeständigen High-Performance-Aluminiumlegierung für den 3D-Druck / die additive Fertigung.